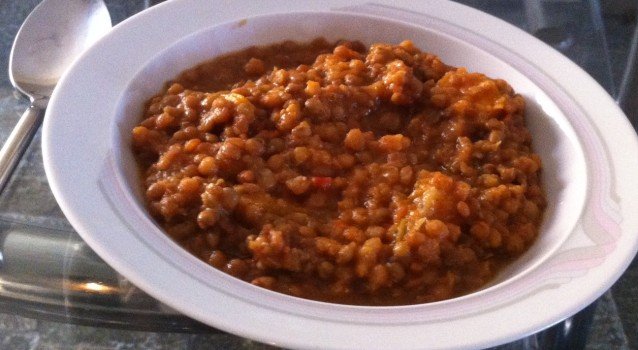 Lentil soup
Directions
Check the lentils and remove any stones (this may happen some times. Normally the producer has removed them before packing them).
Boil them. When they start boiling rinse them well, add new fresh water and boil them again.
Add garlic, the onions (chopped), mash tomatoes and let them boil for 1 hour in medium heat until they are tender.
Serve the lentil soup hot with olives. You can add vinegar in the soup if you like.
Ingredients
1/2 kg lentils
3-4 tomatoes
2-3 bayleaves
3 garlic cloves
2 onions
salt
pepper
vinegar